Adding Credits​
To add credits, click on "Credits" in the bottom of the navigation bar in the Grid UI.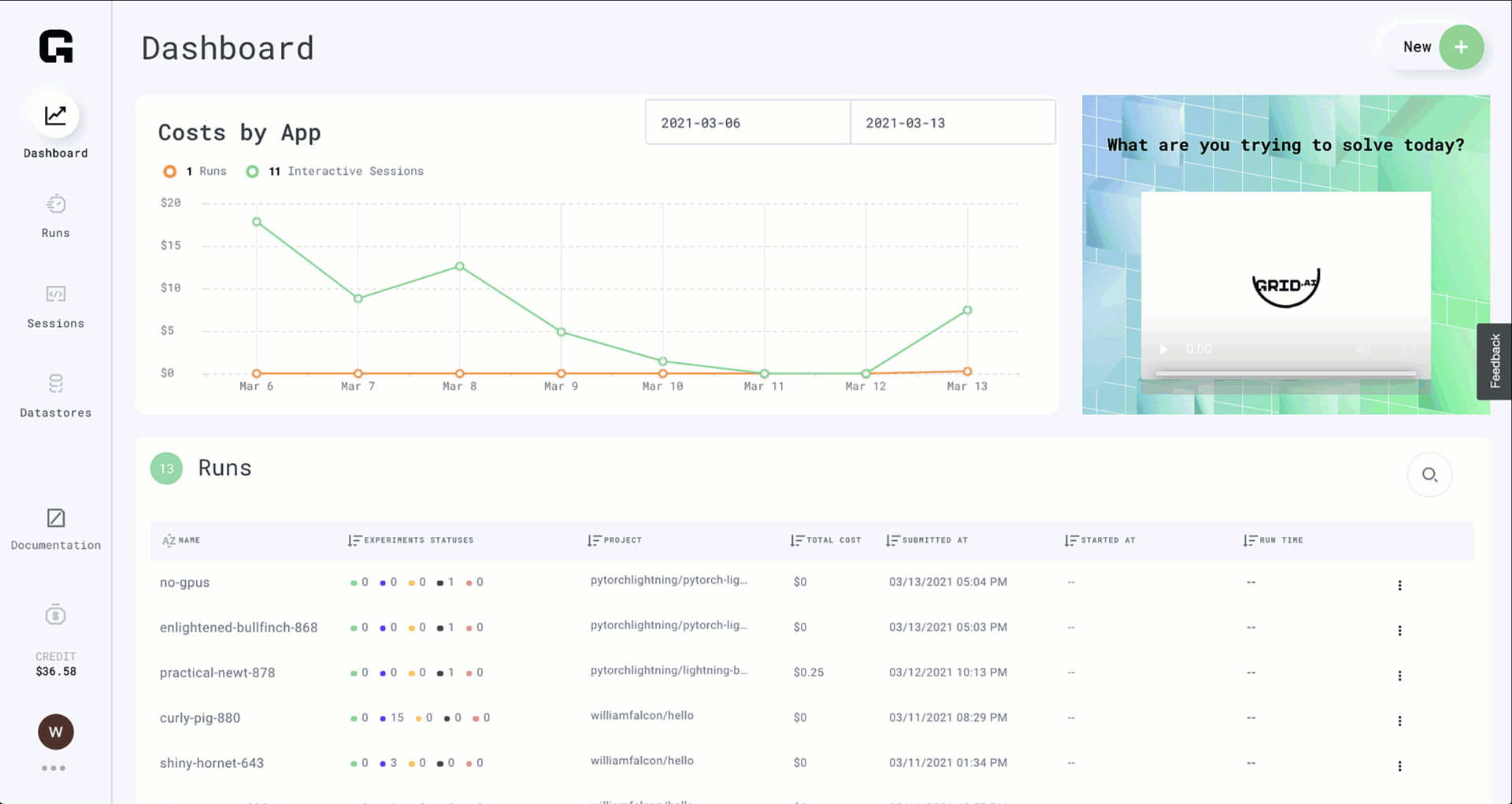 Payment Options​
Grid accepts payment via credit card at this time.
Using AWS Credits with Grid​
You can use AWS credits with Grid by using our Teams Plan. Contact us to learn more.